Dr. Ferrer Explains His Painless Easy Vasectomy Technique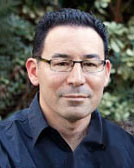 About Dr. Ferrer, Board Certified Vasectomy Surgeon
Locations in San Diego, Encinitas and Newport Beach
Edward Ferrer, MD is a Board Certified Physician specializing in the no needle no scalpel vasectomy procedure, practicing in sunny San Diego and Newport Beach, California. He was born in Los Angeles, and subsequently obtained his Bachelor of Science degree at the University of California San Diego (UCSD). He then obtained his medical degree from Ross University and completed his residency at Kaiser Permanente in Riverside, California.


Affordable for Everyone
The cost of vasectomy at our clinic is only $900, and it's usually covered by insurance. Dr. Ferrer works with many insurance agencies.
Get Answers
Will it be painful?
How long is the recovery process?
Is it effective?
What does it cost?
Let Us Answer Your Common Questions